Belmont International English website last updated February 19, 2020.
Welcome to our website

This site has been created as a medium for teachers and adult students of English
for speakers of other languages to use to share experiences. It is designed primarily
for intermediate to advanced students and their teachers.
Registration for the spring semester 2020
New advanced and moderately advanced students can register at any time on line. Go to "Registration" in the upper left of this page, and fill out and submit the form. If you registered for the fall semester 2019, you need not do anything more. You are registered.
Bad weather school closures
It's that time of year when we must anticipate bad weather that will make travel difficult. Whenever Nashville public schools are closed because of bad weather, we are closed. The official name of our school system is Nashville/Davidson County Metropolitan Schools. On the radio and TV, they are sometimes called Nashville schools, Davidson County Schools, or Metro Schools. It all means the same thing. Sometimes, the radio or TV announces that certain schools are opening late. We don't open late. If we are open, we begin at the usual time, 9 a.m. The radio and TV start announcing school closures early in the morning. If the weather looks bad, listen to the radio or TV or go to this link:
Click here for channel 5 school closures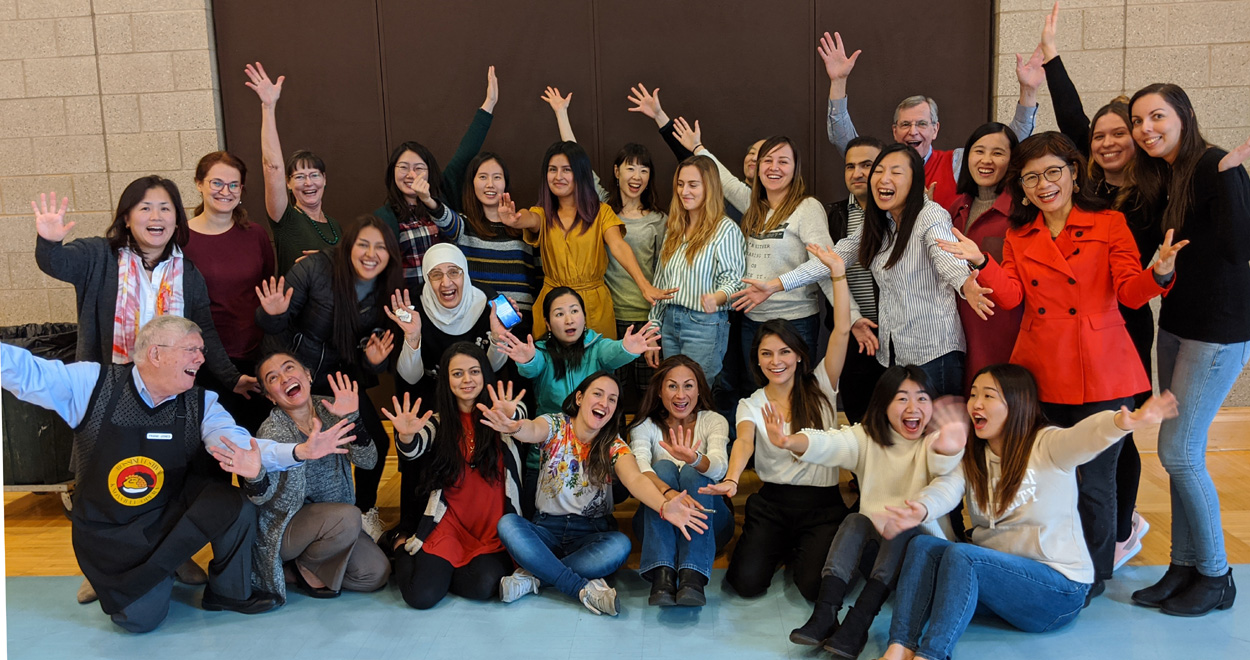 We were together for Thanksgiving, and we loved being together. We work hard, but we have fun, too. Language is an integral part of life, and we enjoy working together, playing together and talking together .
Various topics are discussed on the pages of this site. To find the topic you are
interested in and to download material, click on the "Topics" heading in the navigation
bar in the upper left corner of this page.