Belmont International English website last updated September 18, 2018.
Welcome to our website

This site has been created as a medium for teachers and adult students of English
for Speakers of Other Languages to use to share experiences. It is designed primarily
for intermediate to advanced students and their teachers.
Fall Semester has begun.
If you are confident you belong in an advanced or moderately advanced class, you may still register on line. Click on "Registration" in the top left of this page and fill out and submit the form. We are still accepting registrants for the advanced class, but lower level classes are full right now. When we have another registration period for these classes, I will post it here.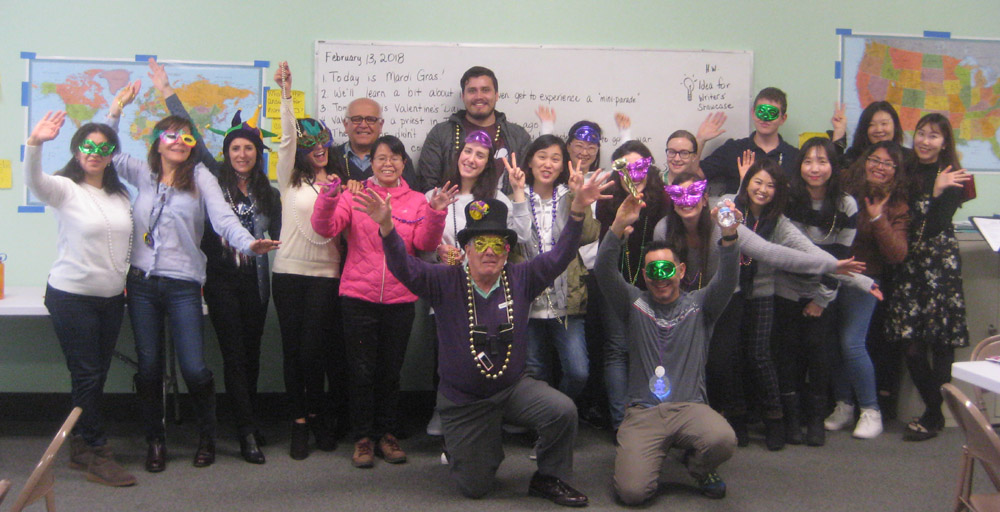 Today was Mardi Gras, and the saints (and sinners) went marchin' through Dick's and Mary Kaye's classes and threw some beads. A good time was had by all.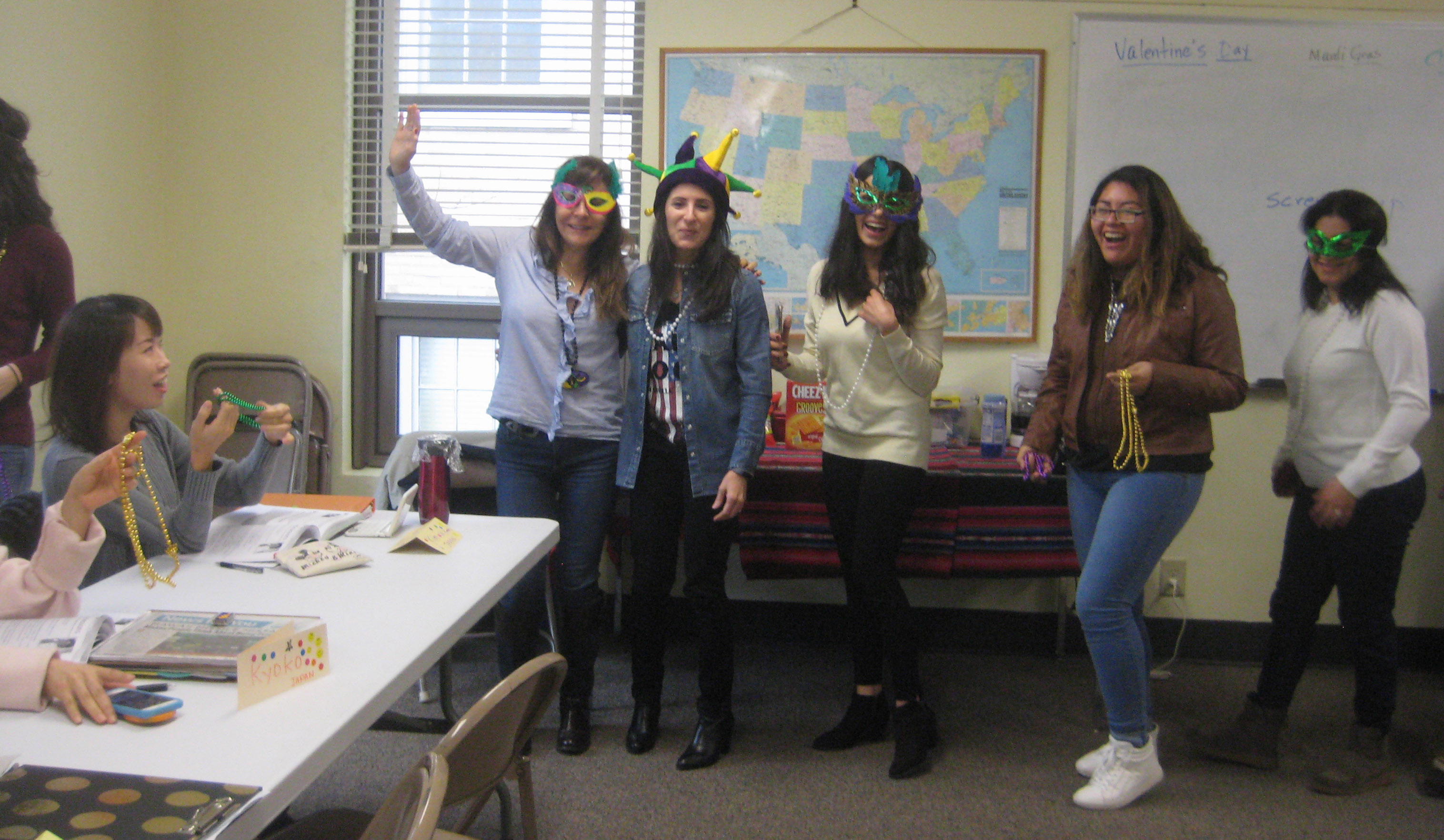 Clau, Ieda, Jiyan, Mili, and Proshat are throwing beads and entertaining Mary Kaye's class.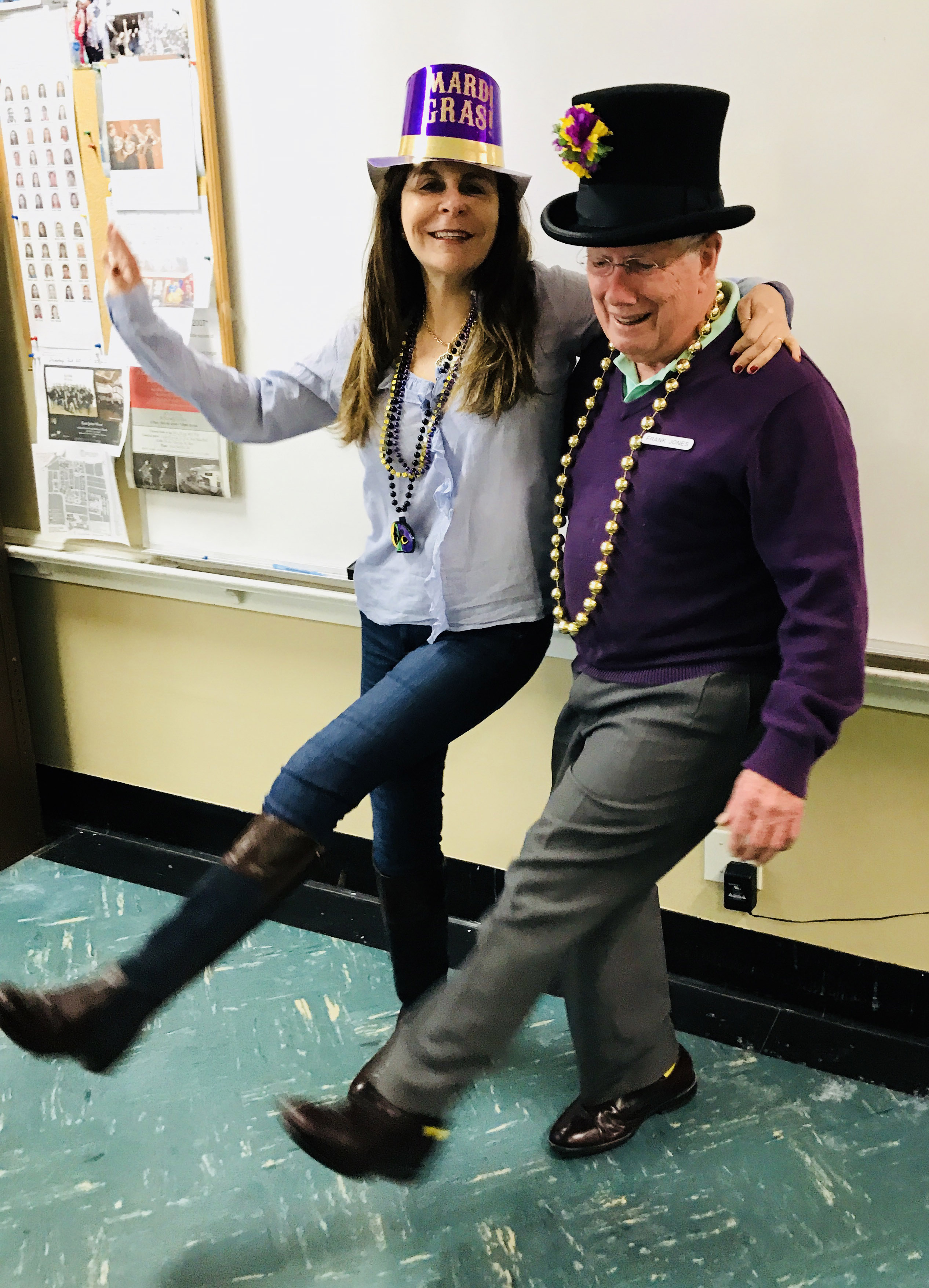 Clau is showing me how it's done in Chile.
We work hard, but we have fun, too. Language is an integral part of life, and we enjoy working together, playing together and talking together .
Various topics are discussed on the pages of this site. To find the topic you are
interested in and to download material, click on the "Topics" heading in the navigation
bar in the upper left corner of this page.